Mount Olympus Games
About
The Mount Olympus game studio proudly creates extraordinarily beautiful casino games with a best in class player experience for the world's top shelf online casino operators.
All titles are characterized by having a quality level traditionally only associated with AAA releases and the production time is usually 12-18 months per release.
The slot games have extra levels of depth with extensive storytelling, realtime use of 3D in settings and characters, having multiple unique and advanced bonus games as well as multiple jackpots. In-game achievements and tournaments will be introduced across all the titles in 2023.
These features makes the Mount Olympus Games outperform their peer competitors in almost all key player engagement measures.
All games are hosted on the Fireball Server™, a 3rd generation RGS with a second to none performance, security and easy of use. All the game clients are created with Unity technology and allow operators to offer the games on multiple platforms such as App Store, Play Store and web browsers.
Immerse yourself in the world of Mount Olympus Games by using the play buttons below.
Cleopatra's Diary®
Step into the intriguing world of Cleopatra with Cleopatra's Diary – the innovative slot that captivates players worldwide.
This game features a 5-episode narrative arc where players progress through and read Cleopatra's personal diary, drawing them into an immersive ancient Egyptian adventure. Cleopatra comes to life through beautifully realistic graphics and animations. Players are mesmerized, spinning through episodes to uncover more of her story.
And Cleopatra's diary itself is a unique and creative central feature that provides an authentic experience. Cleopatra's Diary delivers engaging gameplay with features that excite and reward. With balanced RTP, medium volatility, one free spin mode and three highly unique bonus games, players are kept on the edge of their seats.
This is likely the most ambitious implementation of the popular ancient Egyptian theme in slots to date.
Don't miss the chance to provide your players with this timeless Egyptian adventure. Add Cleopatra's Diary to your portfolio and let them experience a thrilling journey accompanied by one of history's most famous queens.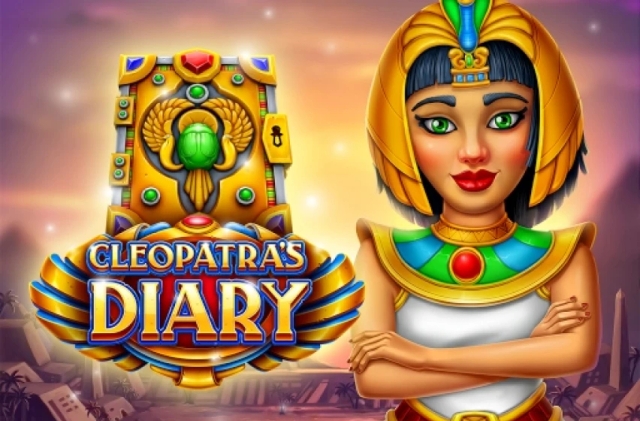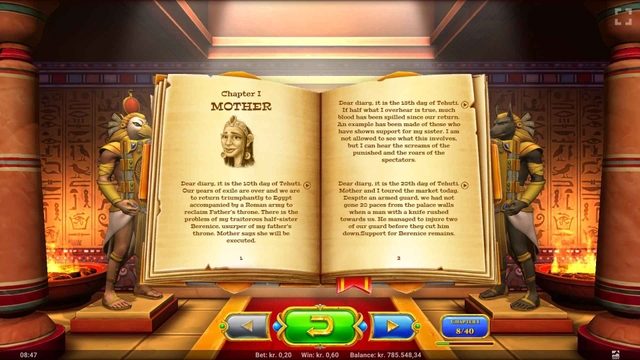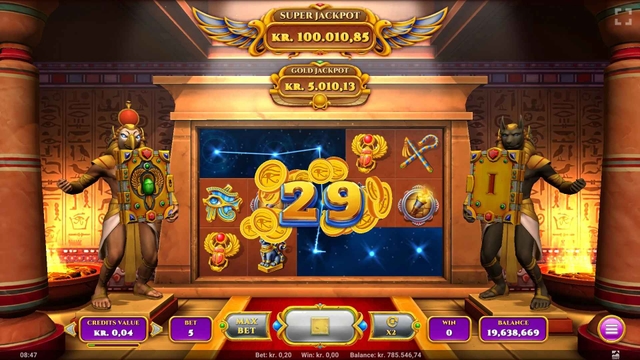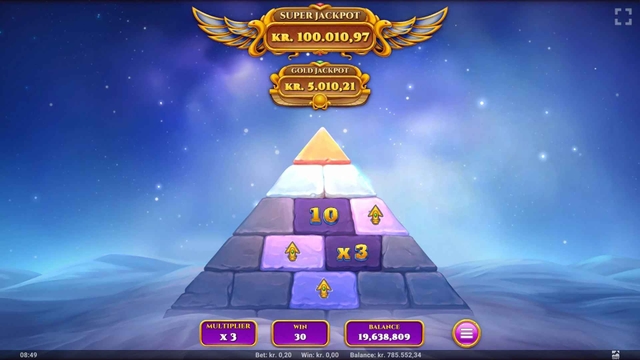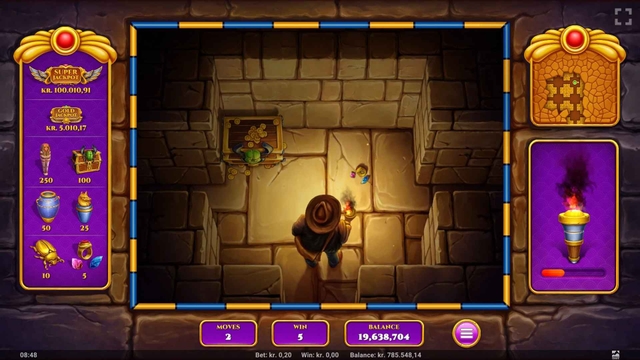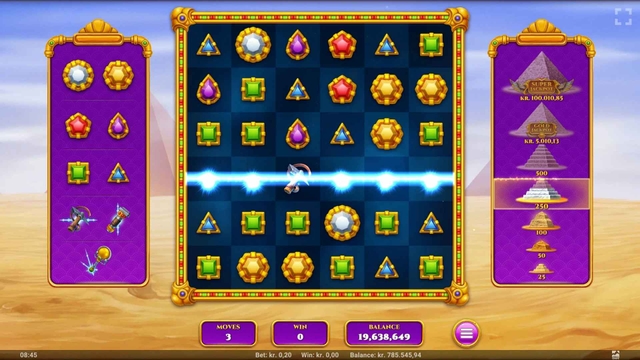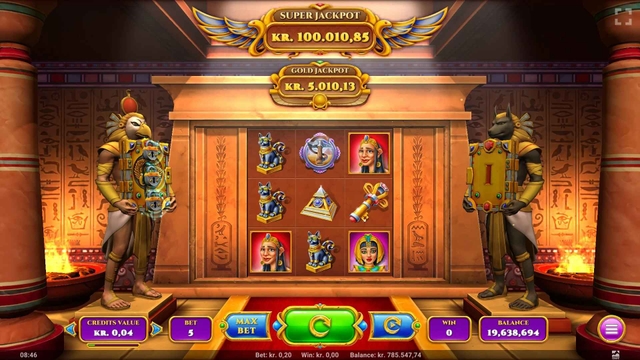 Triton's Secret
Dive into Triton's Secret - An immersive underwater slot adventure that will keep you breathless.
Dive into an immersive underwater world filled with treasures in this exciting slot game. You'll embark on an epic quest to find sunken riches in the ancient ruins of Atlantis as you try to unlock the truth behind Triton's unknown secrets.
What is the mighty Triton hiding from the world below the waves? No one knows for sure.
With stunning realtime 3D graphics and ambient underwater sounds, you are transported into Triton's glittering realm. The reels come alive with vibrant sea creatures, including Triton's daughters, as they swim through crumbling columns encrusted with coral and jewels.
Underwater Treasures offers an innovative slot experience with unique bonus features. You can unlock free spins, trigger mini games like Match and Catch, and activate the Treasure Chest bonus for a chance to win big payouts. With frequent payouts and medium volatility, this game provides consistent excitement.
This new release combines classic slot gameplay with modern features for an unforgettable underwater adventure. The premium graphics and immersive sound effects create a fully engaging experience that keeps players returning.
Don't waste any time and immerse players in mythical underwater adventures with Triton's Secrets. Add this exciting new title to your portfolio and let your players embark on a quest of a lifetime.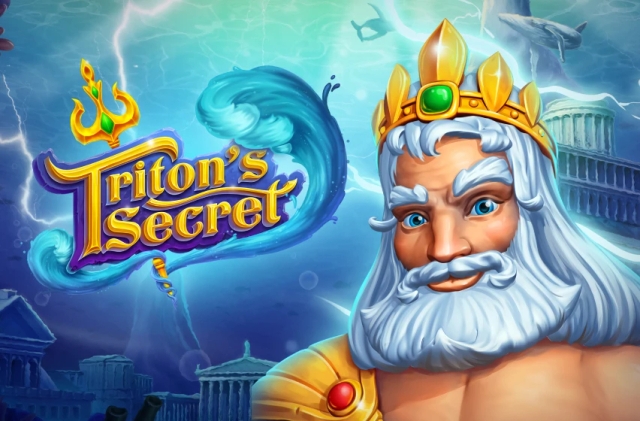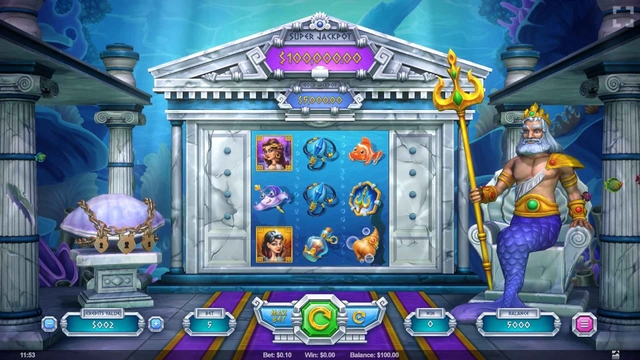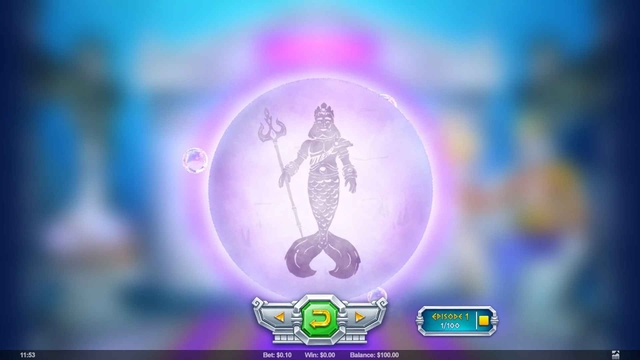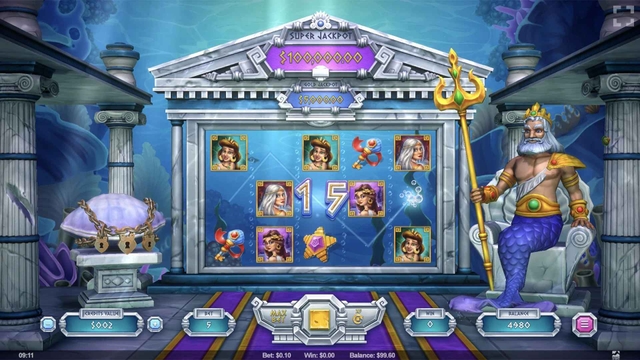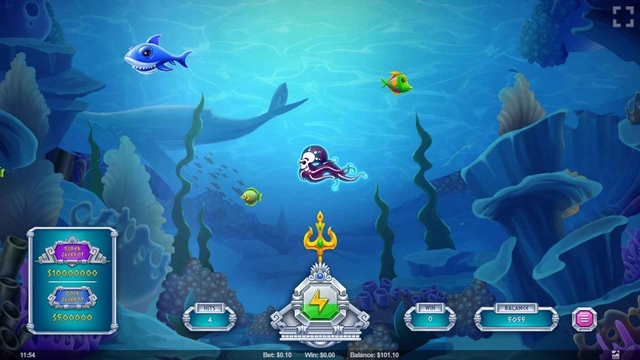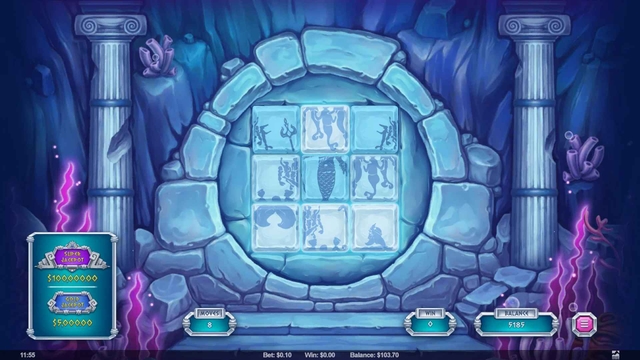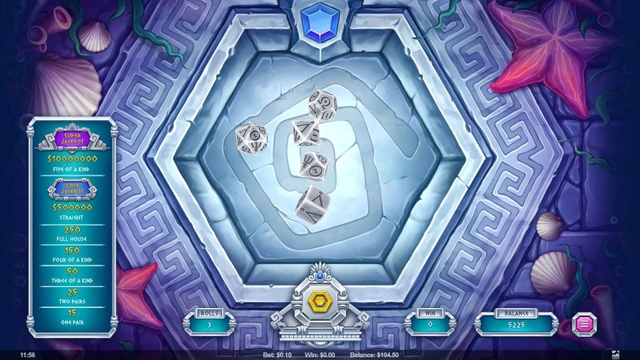 William's Quest
Embark on an epic medieval journey in William's Quest.
Take your players back to the glory days of valorous knights and fair maidens with William's Quest, an exciting medieval-themed slot that brings history to life. As a noble knight, players embark on a quest to win the heart of a beautiful princess by proving their honor in tournaments and battles.
With stunning realtime 3D graphics, William's Quest fully immerses players in a medieval world straight out of Arthurian legend. Animated knights, kings, queens, and dragons embellish the reels. The soundtrack of lutes, harps, and chanting choirs further enhances the medieval atmosphere.
The gameplay centers around an engaging story as players advance through different bonus rounds like Jousting Tournaments, Castle Sieges, and Dragon Battles. During free spins, expanding wild knights can lead to cascading wins.
William's Quest takes players on an unforgettable medieval adventure full of quests, romance, and bravery. With cutting-edge graphics, immersive sound effects, and innovative game features, this slot offers an exceptional gaming experience that will engage and delight your players.
Add William's Quest to your portfolio today and offer your players a first-class journey to the medieval past.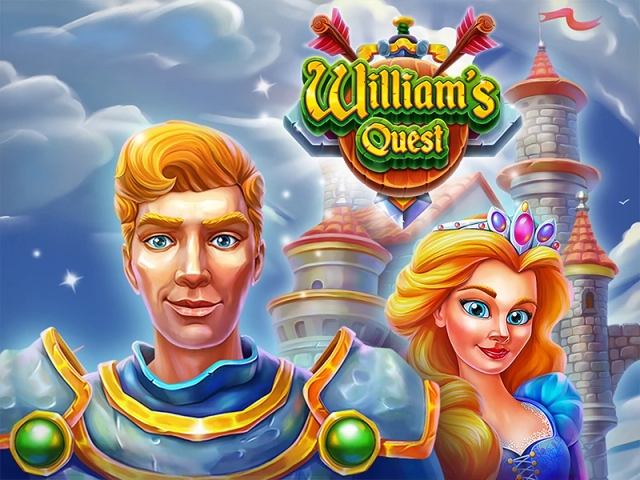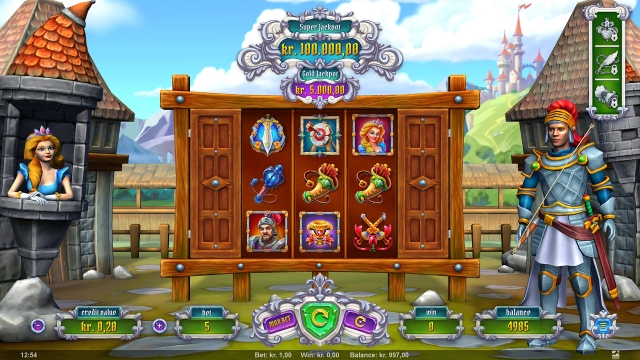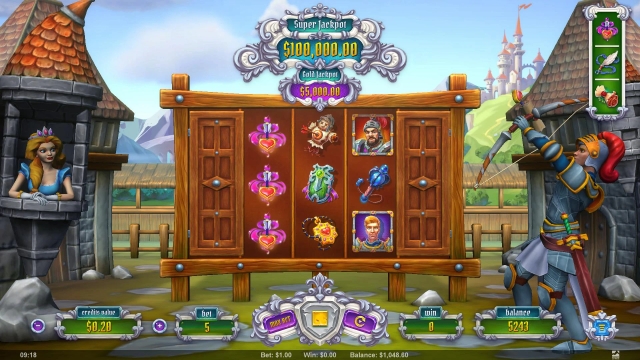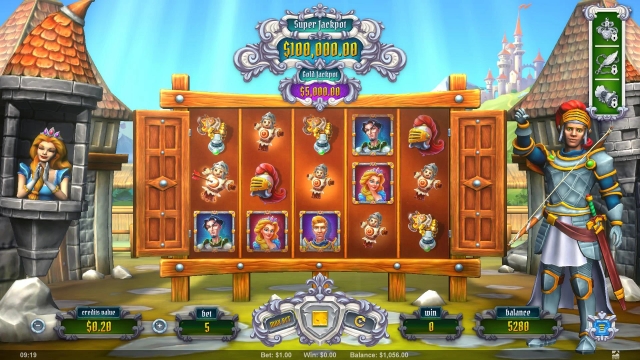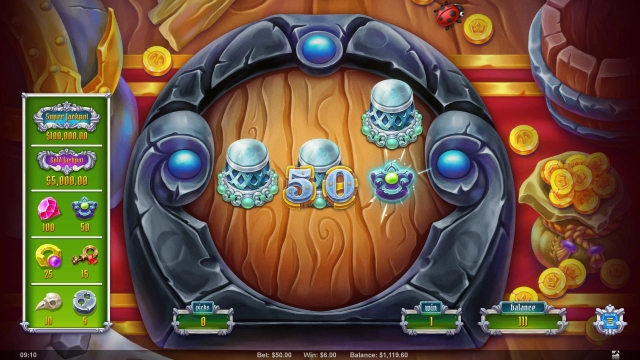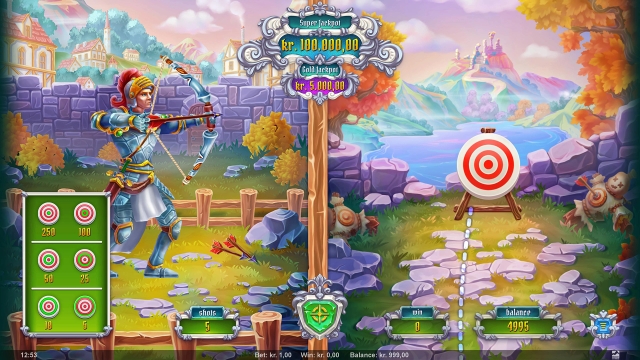 Sakura's Dragon
Embark on a mystical Asian mythology-fueled adventure with Sakura's Dragon.
Let your players explore a magical world of Asian legends and mythology with Sakura's Dragon, an enchanting new slot where a brave princess befriends a powerful dragon. Lush animations and ambient sounds immerse players in an ancient palace garden brought to life with vibrant blossoms. As the reels spin, players encounter elegant princesses, legendary dragons, and lucky charms on a journey to unlock the dragon's hidden treasures.
This 5-reel, 25-payline slot centers around a heartwarming narrative as the friendship between the princess and dragon grows. Players trigger exciting bonus features like free spins, wild substitutions, and a pick-me bonus game as they advance through different chapters of the tale. With each new chapter, the stakes get higher as the dragon reveals more of its mystical powers.
Sakura's Dragon combines slot excitement with an immersive storybook adventure. The premium Asian-inspired graphics and charming folklore narrative provide an unparalleled gaming experience that keeps players engaged.
Give your players a slot adventure to remember by adding Sakura's Dragon to your portfolio.